How Do I View My ProvTel Statement?
You must be logged into the Client Portal to see your Provincial Tel statement. Once logged in, you can view your Provincial Tel statement by clicking on the [VIEW STATEMENT] button, which can be found on the bottom right-hand corner on your Client Portal Dashboard.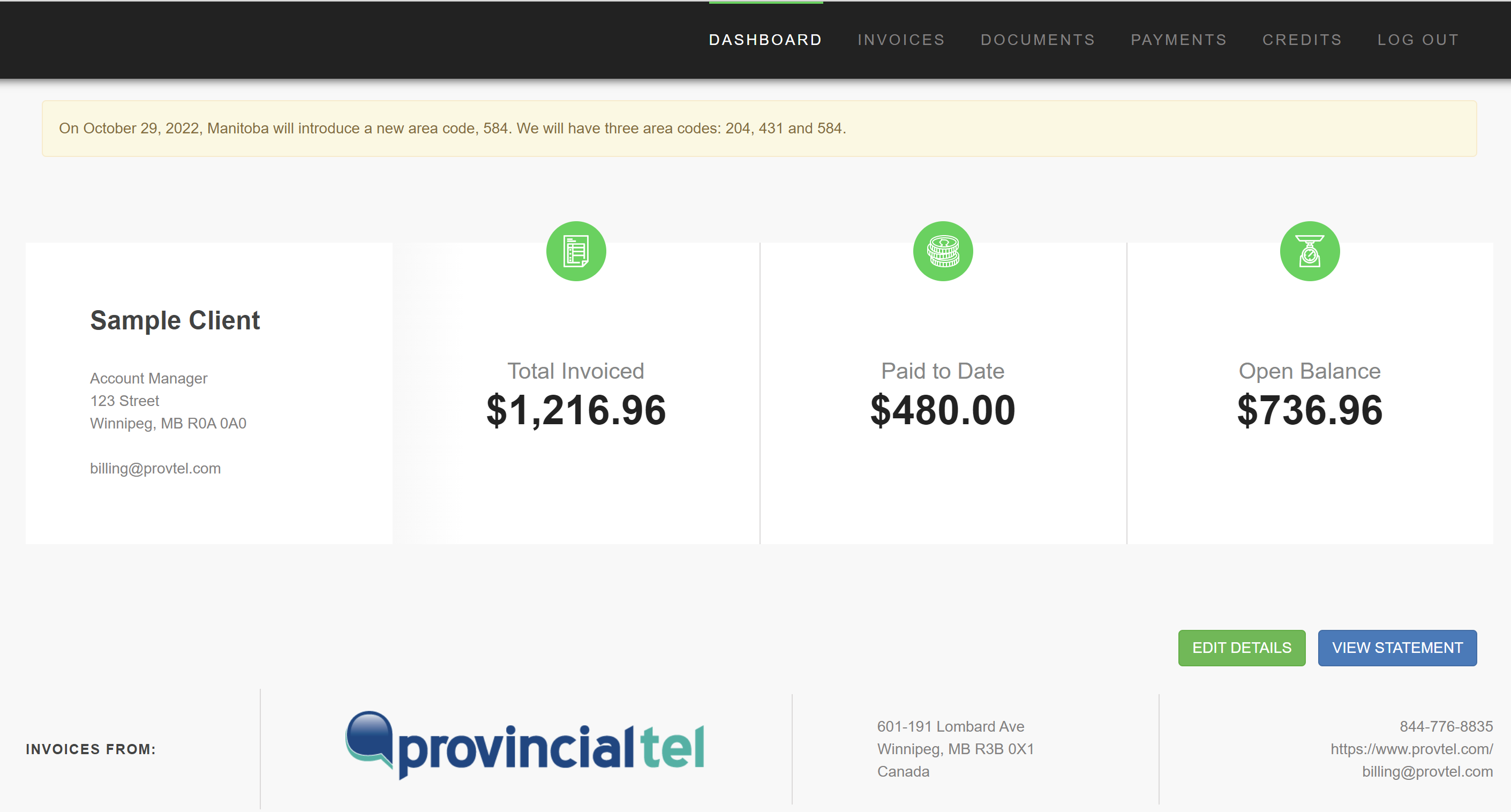 Exploring Your Provincial Tel Statement
After you click the [VIEW STATEMENT] button, your statement in PDF format, will open within the Client Portal. The PDF options available depend upon which browser you are using. The PDFs displayed below are within a Microsoft Edge browser.
By default, the statement will include all invoices we have issued to you within the last 30 days. The statement will also include all payments you have made within the same time frame.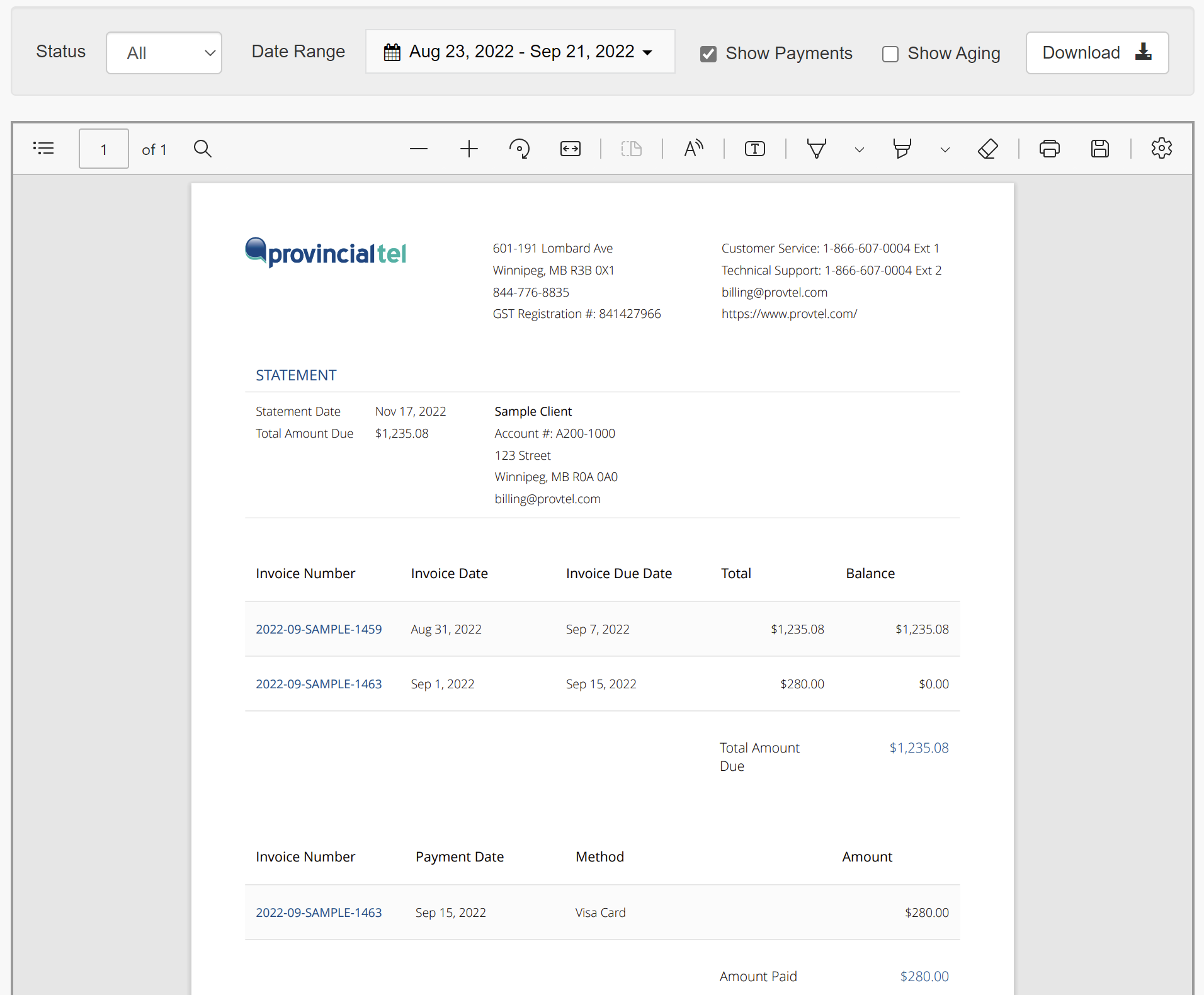 exploring the statement Options bar
Above your statement is the statement options bar where you can: 
FILTER INVOICES BY STATUS

FILTER INVOICES and payments BY a date range

show payments on the statement
If this option is checked, the payments you have made within the date range will appear at the bottom of the statement. The statement below includes all invoices issued within the current year and payments.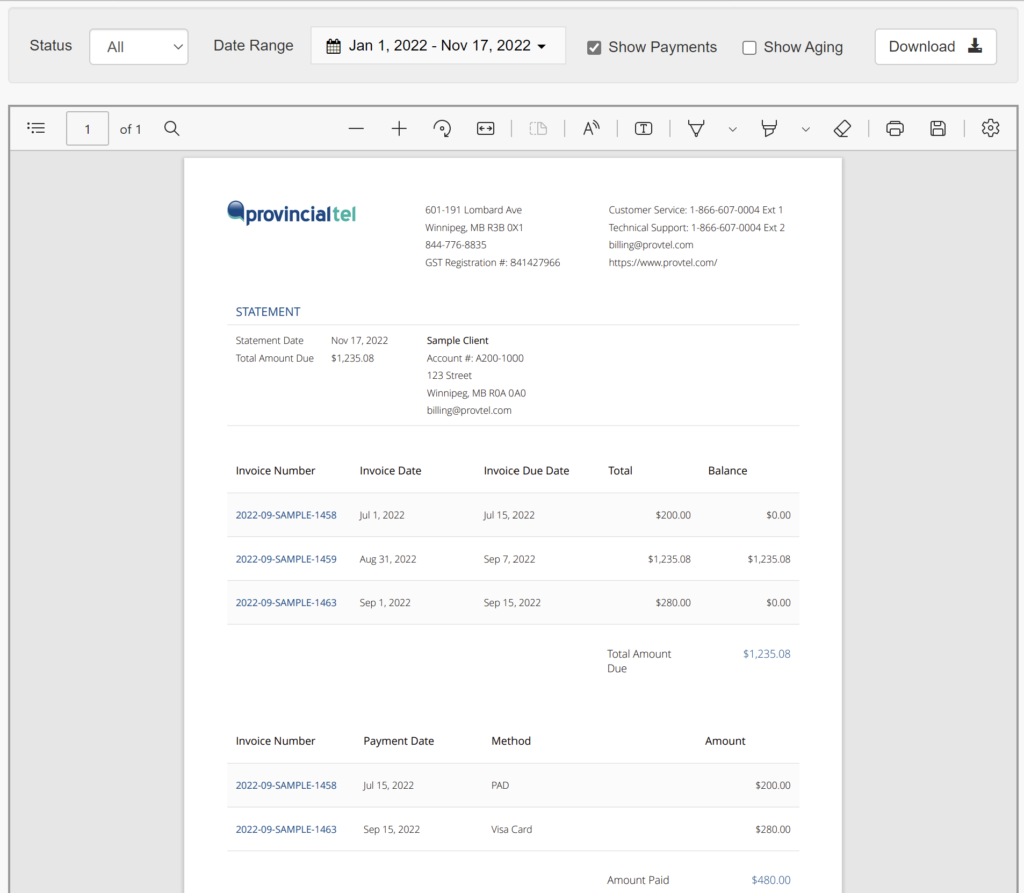 show aging on the statement
As we do not apply aging to our invoices, this option is not applicable.
Click the [DOWNLOAD] button to save a copy of your statement to your computer.